While COVID-19 has impacted live shows and gatherings there has been time to work on recordings. Earlier in the year, I released a digital-only recording on Bandcamp YOU ARE HERE is a collection of field recordings captured on iPhone and a Zoom recorder in India Dec 2019 and early Jan 2020 – Varanasi, Jaipur, and Rishikesh. Mixing and additional tracks were recorded at home in Brooklyn NY, April 2020.
During quarantine, I found a mix down of old 4-track recordings "rough mix for the LP" and released Two Butterflies as a digital-only release via Bandcamp.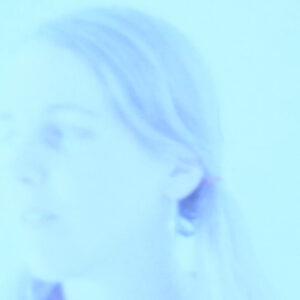 Jennifer Lucy Allan reviewed Two Butterflies in her July Rum Music Column for The Quietus – "So Many Stars" hits all my buttons – rough multi-tonal drones that might come from strings or Shruti box (or something else) all lit up with the stridulations of night-time insects. It's the sort of track I'm always looking for but never have quite the right key words to find. 
I also added to my Bandcamp page, a Buchla Music Easel track Morning Reflections that I composed for a short super-8 film that I made last year, and the cassette Endless Parabolas a collaboration with Bob Bellerue is available for download too!  Stay tuned for vinyl and CD recordings coming up!